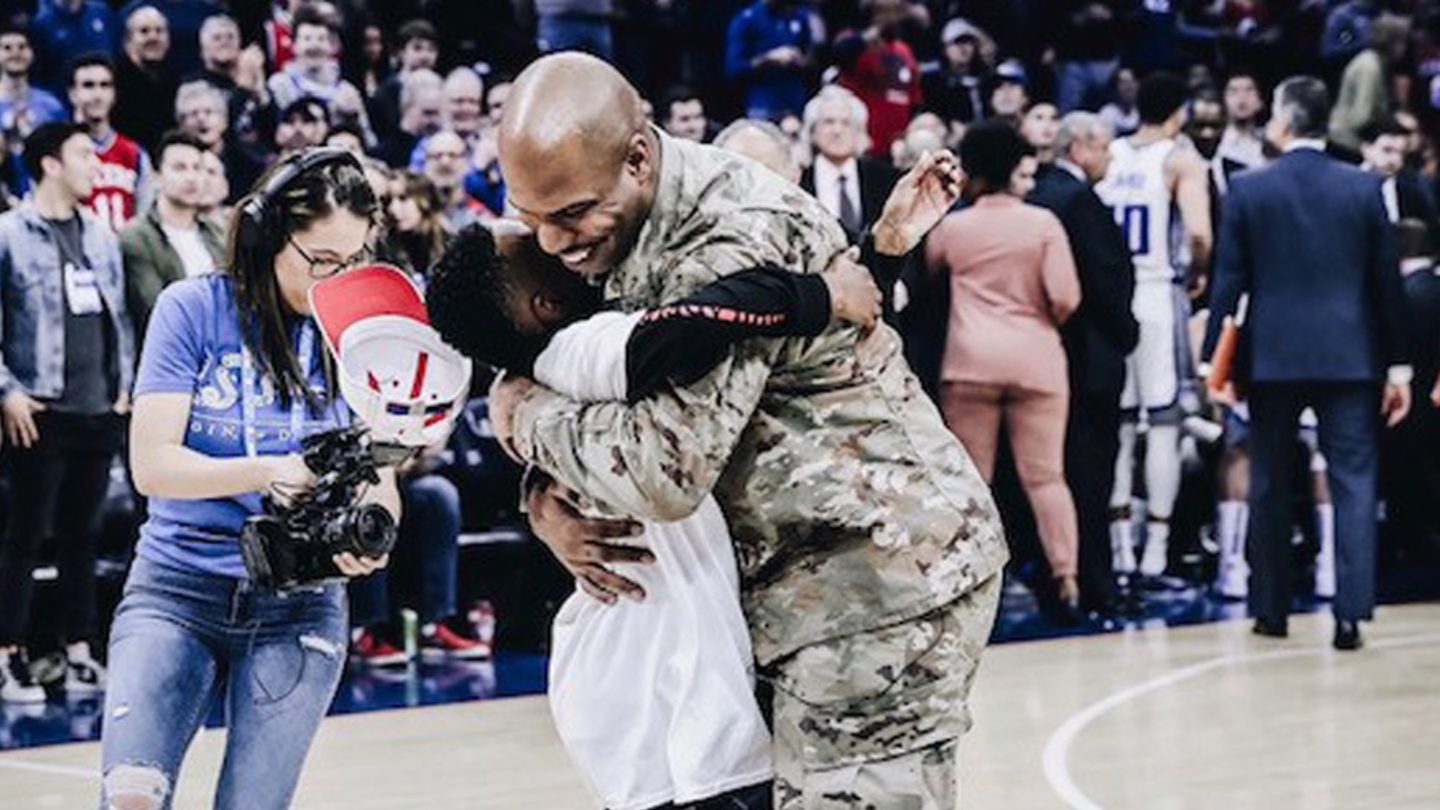 Unknown
Here at Temple University, and all over the country, Military and Veteran Students hold a significant role. Ivan Thomas is a current Temple student who stands out due to his dedication to the military, Temple Veteran Association, and online class work. He is currently a squad leader, military police officer, staff sergeant. 
Ivan started out at University of Delaware as an undergraduate student. After taking classes there, he later decided to take a break and strive to further his education by entering into the military. He joined active duty as a Patriot Missile Operator almost immediately. Since joining the military, Ivan has spent 10 years in active duty and one year in the national guard. His experience has allowed him to deploy, lead soldiers and be a part of different active missions. Ivan describes this as "a whirlwind." He was taken all over the world and overseas a total of four times. 
Activation is a military term that can be defined as "Order to active duty (other than for training) in the federal service," (militaryfactory.com). Ivan has recently been activated and was called to the capitol insurrection in early January. He stated, "After hearing about the event, I knew what to expect almost immediately." Once he got the call and arrived in D.C, he was instantaneously ready to figure out what needed to be protected at that time. Ivan said that shifts were alternating with other units coming in: "we went from a few thousand soldiers, about 6,000, to 10,000, to about 25,000 soldiers." Ivan describes his experience, of being activated, as a student as somewhat difficult.
During the time frame of the capitol insurrection, Temple's semester had also just started. As a result,  he found himself falling behind in some of his classes. However, Ivan says "this is part of the experience of being a student veteran and a student in the military. It is a challenge we have to balance and adjust to, and Temple has done a really good job with assisting and supporting any issues I've had with activations." Temple specifically appealed to Ivan because he had spent a large portion of his life overseas. This kept him away from his family, and his home in Philadelphia. While making his decisions, certain factors such as the benefits and programs offered to veteran students swayed him more towards Temple. It was important to him to make the best decision possible. "Temple appealed to me the most. It was essentially the best education for a cost effective price, with the most resources. I couldn't really beat that opportunity," Ivan stated. 
On top of being a Temple student, who is currently active in the military, Ivan has also taken over the responsibility of becoming president of the Temple Veteran Association (TVA). Ivan says that he recognizes it is difficult to have constant meetings over zoom, so his goal was to "shift gears and provide opportunities to facilitate activities, meetings, and in-person interactions without always having to be online." Ivan has worked to organize a hike, community clean up, and a few other socially distanced community programs. He is grateful for the opportunity to have an oversight of what he feels the veteran community needs, and to use his experience in the military to engage and lead as the President of Temple Veteran Association. He aims to provide a vision for TVA to shape future goals. 
Ivan's role as a senior Finance major in the Fox School of Business at Temple University also contributes to his busy schedule. Ivan says that it can be difficult and challenging to balance  his business courses with being in the military. However, he says he is thankful for the resources that the military provides him with. He explained, "If I get stuck on something, it is easy for me to reach out to someone who will help me walk through a question or process." He also said that it can be easy to fall behind in classes while being activated, "So I would say I definitely lean on my resources a decent amount to make sure I succeed in my classes."
Ivan recognizes that COVID-19 has had a huge impact on him and his college experiences. He misses the everyday routine of waking up early, driving to Temple's campus, and seeing the crowds of people. "Luckily," Ivan says, "I have a year left of being a student at Temple." Although his college experience is changing, Ivan knows that he can still make the best of it by visiting and safely engaging on campus. Reading a book, studying, or sitting on a bench are all little activities that Ivan feels can brighten his online experience at Temple. Visiting campus helps him remember life before COVID-19, and makes him excited for in-person activities in the future. Ivan is still currently activated and is helping with the vaccination links. He plans on using his Temple degree to teach finances to minorities and disadvantaged groups. While doing this, he also wants to attend law school to fulfill his lifelong goal of practicing the law.
Lastly, Ivan plans to stay in the military: "It is just an experience that is a part of me and my life."